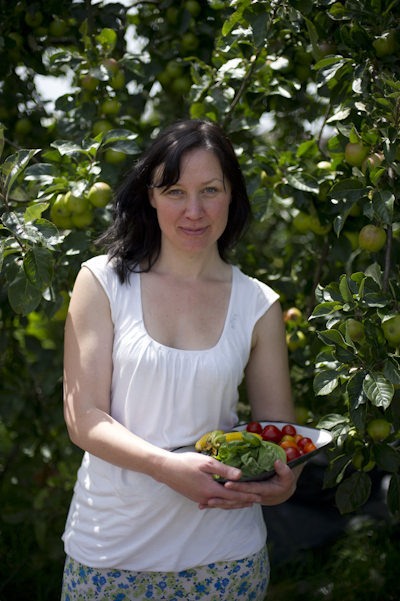 I am a freelance garden writer living in Bristol. It's a tough life. I have to visit beautiful gardens and allotments all summer long, then come home and write about them. You will find my work in The Guardian, The Telegraph and Gardens Illustrated, and I write an opinion column for The Royal Horticultural Society's magazine The Garden. I have written several books.
I spend the majority of my time writing, which makes me very happy, but I also have a garden and allotment: places to experiment with planting and plants I can later write about. The garden is a slightly-larger-than-average (but not much) town garden, in which I grow perennial forest garden plants alongside ornamentals. Me and my family share our allotment with a group of friends and their kids in a big, messy, happy, noisy approximation of a communal plot. We grow much of the usual stuff plus lots of cut flowers. The plot has a big, climbable apple tree, which the kids love to clamber up, and which in turn puts smiles on the faces of us guilt-ridden, city-bound parents.
During the past year I have given talks at GIY Gathering in Waterford, Ireland, and become a bit of a regular on the Women's Institute circuit. I am always happy to discuss possibilities for talks, part payment in cakes. I also run a seasonal supper club four times a year with my friend Juliet Roberts, in which we make beautiful food based on whatever is in season in our gardens and plots at that moment in time.

Follow me on Twitter